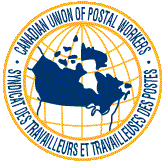 Wednesday December 6 2017
On Monday, December 4, the negotiating committee met with Canada Post to present our opening statement on the program of demands. During this meeting, Canada Post also presented its opening remarks. Their presentation did not clearly define its demands and rollbacks, but instead provided a vague and non-specific outline of topics that they would like to discuss at the bargaining table.
Presentation of Demands – Our Message is Sent!
Our presentation sent a clear and direct message to Canada Post about this round of negotiations. We told Canada Post that we are working as one committee for both the RSMC and Urban bargaining units and that our goal is to achieve one collective agreement for both units. Canada Post was sent a strong message that this round of bargaining is a continuation of the last round.
We agreed to short collective agreements to "pause" the process until the government makes a decision as to the future of Canada Post. We are expecting that decision before the end of 2017. Changes in Canada Post upper management and the Board of Directors are also expected soon.
We were clear that it is time to fix the issues that affect postal workers.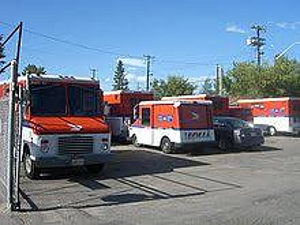 Canada Post – More of the Same!!
Canada Post also presented its opening statement, which was more about reducing costs than expanding services.  The negotiating committee will analyze Canada Post's position and we will send out more details as they are clarified.
Descartes Presentation!
We also attended a meeting on Tuesday, December 5 for a presentation on a new mapping and route scheduling program that Canada Post is looking into. We heard about the different mapping and delivery route planning applications available from a company called Descartes. We will provide more details in future bulletins.
Take Action and Show Your Support For Our Demands!
Solidarity!
Sylvain Lapointe
Chief Negotiator, Urban Ops Unit
Nancy Beauchamp
Chief Negotiator, RSMC Bargaining Unit