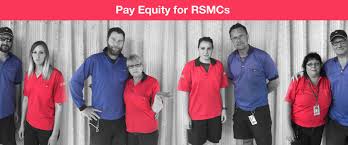 Wednesday January 10 2018
On SUNDAY, December 31, 2017 (yes, the last day of the year), and two days before the deadline for submitting its consultant's second report on pay equity, Canada Post asked the arbitrator for more time.
Both parties have been aware for quite some time of the deadlines for submitting documentary evidence and of the hearing dates. It would appear that the Corporation's request stems from a "lack of availability."
Of course, this is not surprising given Canada Post's poor record on pay equity. After all, it did drag cases on (for decades) before the Human Rights Commission.
The arbitrator agreed to postpone the deadlines that had been agreed to, which means the arbitration process will start on February 2, 2018 instead of January 9 2018. The arbitrator also set hearing dates on weekends in order to avoid additional delay.
It's now time for Canada Post management to put the necessary effort and resources into this matter to meet its obligations.
CUPW is ready to proceed. We have worked hard since the very beginning of the equity process and will continue to do so until the end.
RSMC members expect their employer to treat this important matter with respect.
It's time for Canada Post to stop treating RSMCs like SECOND-CLASS WORKERS.
Pay equity is the law, and we expect Canada Post to abide by it.
In Solidarity!
Members of the Pay Equity Committee,
Nancy Beauchamp – Pay Equity Committee Member
Barb McMillan – Pay Equity Committee Member
Cathy Kennedy – Pay Equity Committee Member