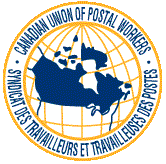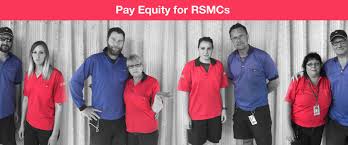 Tuesday February 6 2018
Late last year, Canada Post requested to the Pay Equity arbitrator that their consultant should be allowed to write another report, they had said the reason for this request is that they had listen to the Union's concerns. Arbitrator Flynn agreed and after an additional delay, ordered Canada Post to submit this second report by January 24th, 2018.
On January 24 at 5:30 pm, we received a second report from the Canada Post Pay Equity consultant. We also received a report from Mercer Consultants regarding our benefit costs. In addition to the two new reports, we received new data CPC's consultant used to calculate their methodology. This data was for 7,388 different routes.
The Pay Equity Consultant's report was a wholescale re-write of her last report using a new sample size and new routes. The Mercer report's calculation of benefit costs differed with the Pay Equity Consultant's previous report on benefit costs.
The next step in the process was for our consultant to review the reports, conduct an analysis and write a reply report. In light of all the changes that were made by Canada Post's consultant we had no choice but to request an adjournment. We felt that to be fully prepared to respond to the new information we could not proceed on February 3rd, 4th and 5th. It has been confirmed that the arbitration will start Feb 14th.
EXTENSION
There is an agreement for a one-week extension to enable our consultant to submit his report after having enough time to assess the impact of the changes included in the second Canada Post consultant report. The Union, the Arbitrator and Canada Post are now discussing additional dates for the arbitration. Once they have been scheduled we will inform the membership.
CANADA POST POSITION: NO WAGE GAP
As with her first report, Canada Post's Pay Equity Consultant still maintains that there is no wage gap between RSMCs and Letter Carriers. In fact, according to the consultant, RSMCs are earning even a lot more. (In future bulletins we will provide details)
We will keep you informed of developments in the arbitration.

In Solidarity!
Members of the Pay Equity Committee,
Nancy Beauchamp
Pay Equity Committee Member
Barb McMillan
Pay Equity Committee Member
Cathy Kennedy
Pay Equity Committee Member