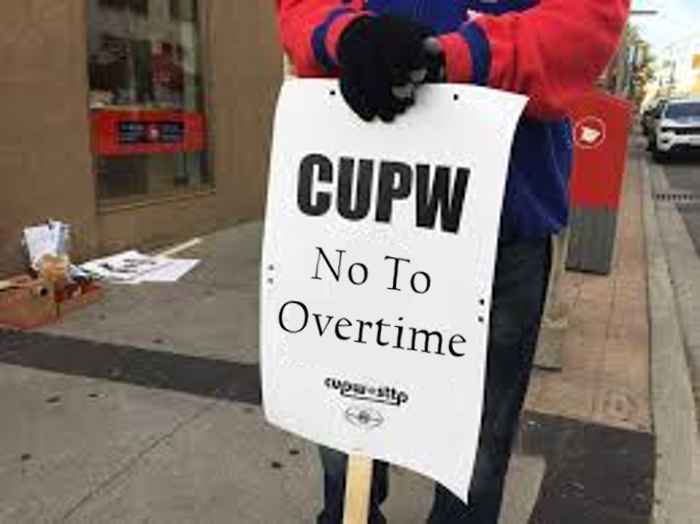 Friday November 2 2018
Refusing overtime has different practical meaning for different status, classifications and functions. You may have questions.
Part-time Extensions and Temps
It's perfectly okay to extend, up to a maximum of 8 hours worked per day, and up to 40 hours per week. Our demand is to create full-time positions, and while we fight for that demand, it makes sense for part-timers and others to be able to get up to full-time hours.
The same goes for Temps.
RSMCs
RSMCs should perform your regular duties up to eight hours in a day, up to forty hours in a week.
Because PCIs and lock changes take time that is not reflected in your RMS hours, you may end up returning some lettermail and some parcels to the installation. Drive time is included, of course, so you should plan to be back at the post office eight hours after you started work.
Stay Determined!
This is legal strike action. We've had reports of management threatening members with discipline for refusing to work beyond eight hours, but they're out of line. Don't be intimidated. Please report any threats or harassment to your local, and ask for support from the local if you need it.
We are determined to get RSMCs paid for all hours worked. We are determined to create more opportunities for regular full-time jobs.
Support your demands!
In Solidarity,
Mike Palecek
National President