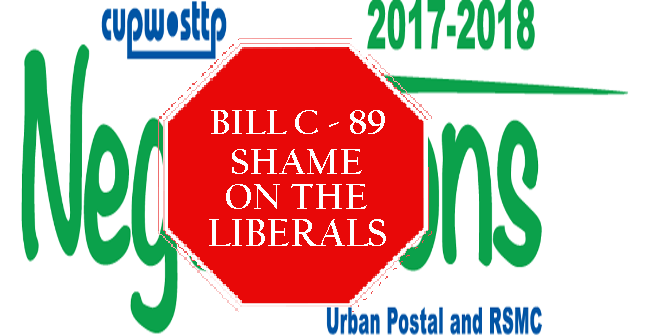 For Immediate Release
Ottawa – After 37 days of rotating strikes, unconstitutional legislation has removed the right to strike for postal workers. Legal strike action ends at noon today, but the struggle is not over. You cannot legislate labour peace.  We are now moving to a different phase of the struggle. We are asking members to return to their regularly scheduled shifts as of 12:00 pm ET and await further instructions.
In the coming days, we will be calling on our allies and membership for a campaign of mobilizations, demonstrations and non-violent civil disobedience. All options remain on the table to achieve negotiated collective agreements that address health and safety, equitable treatment, fair wages and working conditions, and the democratic right to free collective bargaining.