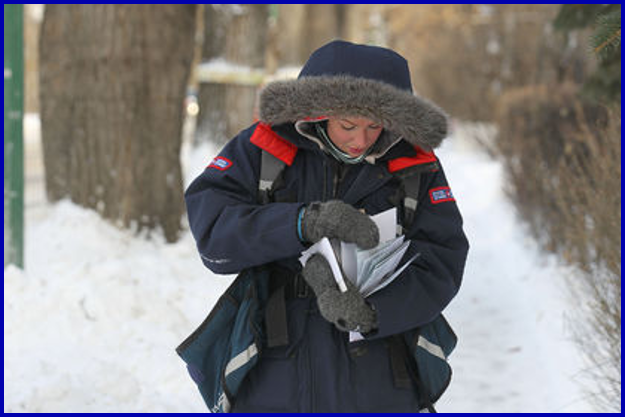 Tuesday November 19 2019
At National Consultation held on October 11, 2019, Canada Post Corporation (CPC) presented their 2019 Operational and Staffing Peak Season Plan for the Urban bargaining unit. CPC informed CUPW that they are expecting a 31% increase in parcels/packets for the 2019 Peak Season.  In addition, CPC stated that in order to accommodate the increase of parcel/packets, CPC intends to hire 1894 temporary employees for Group 1 and 1874 temporary employees for Group 2.  The usage of temporary employees has to be inline with the Urban collective agreement.
CPC advised that they are expecting to deliver more parcels on Sundays than in previous years. CPC notified CUPW that Sunday delivery will begin on November 17, 2019 but may start earlier based on local need.
Group 1 PEAK SEASON PLAN
CPC plans to maximize the hours of part-time employees to 30 hours per week and, on a voluntary basis, up to 40 hours per week based on local requirements.
The need for extra hours, overtime and temporary employees will be decided locally and in accordance with the Collective Agreement.
Extra weekend processing shifts may be needed to meet volume demands.
Advanced canvassing of overtime will be done when possible.
CPC stated there will change rotation days off for shift 3 employees on December 24 and 31, 2019. This will be discussed through local consultation. CPC also stated that a minimum of 48 hours notice will be provided as per the Collective Agreement.
CPC will be creating off site facilities. Local consultation should take place concerning the staffing of these facilities.
CPC will be creating pop up retail sites specifically for the pick up of carded items. These sites will be staffed by CUPW.
CPC notified us that in certain retail locations, the Corporation may extend weekly hours and create a weekend shift, based on local needs. This decision will be made by CPC at a local level.
Revenue Verification Unit (RVU) customer hours will be extended in five (5) locations.
GROUP 2 PEAK SEASON PLAN
CPC stated that all routes are to be covered daily.
Long-term assignments will be maximized, as per article 17.06.
CPC will be enforcing Appendix Y – 25% ratio (Designated holiday during vacation).
Letter Carrier Assistants (LCA) may be offered pre-shift overtime or extension of hours.
Local operations will be responsible for determining the number of employees required for weekend delivery.
Overtime will be offered as per equal opportunity lists.
Weekend routes are to be bid by seniority.
After canvassing all permanent employees if more staff is required, temporary employees may be solicited for weekend delivery.
Based on needs, extra shuttles may be added.
PEAK SEASON PLAN
On October 28, 2019, Canada Post Corporation (CPC) presented their Peak Season Plan for the RSMC bargaining unit.
DURING THE WEEKDAY
When an RSMC is overburdened or there is an uncovered route, CPC is proposing to split the delivery portion of the routes. If the delivery portion is split, the work performed will be entered on a route calculator and paid at the appropriate Appendix A rate. This includes neighbourhood mail, lock changes and Personal Contact Items (PCIs). Both the route holder and the person performing the work will be paid.
DURING THE WEEKEND
CPC has stated that overtime rates will not be paid for weekend delivery of parcels. The process for offering this work will be as follows ;
Route holder
PREs
OCREs
Other route holder in your office
Contractors
RSMC in other offices
This will be on a voluntary basis. RSMCs will be offered work similar to an equal opportunity approach.
Weekend Delivery will be compensated as follows:
52 cents per kilometer for vehicle allowance
$1.22 for personal contact items
$1.33 per kilometer for drive time
CPC has informed CUPW that they will not allow the weekend delivery PCIs to be captured on the log sheets. The Union is not in agreement with CPC and we are reviewing our options.
In solidarity,
National Union representative – Consultation
National Union Representative – Staffing, Walk and Route Evaluation