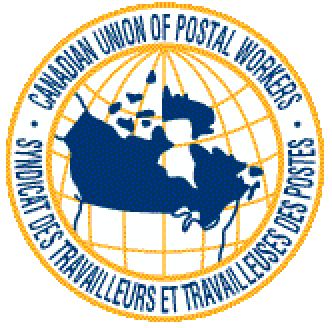 Thursday April 12 2018
THE UNION EDUCATION PROGRAM – WHAT IT IS
THE UNION EDUCATION PROGRAM – WHAT IT IS
CUPW's Union Education Program (UEP) is a three-week residential program that develops your knowledge and leadership skills. This intensive and enriching experience will take place this fall.
COURSE CONTENT
The goal of the Union Education Program is to increase your understanding of the world, social and political issues, and our union — thereby developing our base of socially conscious, well-informed activists.
Facilitating is done by CUPW members. There will also be guest speakers, videos and reading assignments. Facilitators use participatory learning techniques to encourage class discussion. These techniques also bring your personal and union experience into play.
Subject areas explored at the UEP include:
– worker's history, class, and social inequality
– understanding the mainstream media, and social media
– issues relating to equity-seeking groups: women, racialized workers, LGBTQ folks and indigenous people
– globalization, international solidarity, and climate change
– current and past developments in the post office; key struggles; service expansion initiatives
– strategies for making positive change in the workplace and the community
– public speaking and respectful debating
– applying our knowledge and skills when we return to our local and community

WHERE IT HAPPENS
The Union Education Program is given at the Unifor Education Centre in Port Elgin, about 220 kilometres northwest of Toronto. It is an excellent education centre in a beautiful setting on the shores of Lake Huron.

WHEN IT HAPPENS
The dates of the 2018 Union Education Program are as follows:

Week 1: September 22-28*
Week 2: October 21-26
Week 3: November 18-23
* Week 1 combines an orientation session and the first week of the program. It is longer than Weeks 2 and 3.

The education program may happen in pleasant surroundings but it's no holiday! The schedule includes classroom and plenary sessions during the day and on some evenings. There are also group assignments to be worked on outside of class.

WHO CAN ATTEND
All members in good standing are eligible to attend the UEP. However, preferred candidates are members who are active in the union and have attended CUPW educationals. Other relevant criteria include membership in an equity-seeking group and activist experience outside.

PAYMENT OF PARTICIPANT'S EXPENSES
The Union Education Fund pays the following costs for participants:

– lost wages
– meals and accommodation at the education centre
– travel costs
– child care and elder care expenses per CUPW policy (7.63)

APPLICATIONS – HOW TO GET THEM
Local presidents have been sent an application form that they've been asked to reproduce and distribute to those interested. This form can also be downloaded from the union's website at www.cupw.ca.


DEADLINE – June 1, 2018
Applications must be received – by no later than June 1, 2018 to:
Dave Bleakney
2nd National Vice-President
Canadian Union of Postal Workers
377 Bank Street
Ottawa, Ontario
K2P 1Y3

DID YOU APPLY BEFORE? DO YOU STILL WANT TO ATTEND?
If you applied before, you will have to re-apply. The same deadline applies.

STILL NOT SURE IF THIS IS FOR YOU?
Talk to members of your local executive or other activists. They may know graduates of the UEP program you can connect with.

Through the Union Education Program, together with the different skills-building courses and the regional seminars, we are building and informing our leadership. This is the key to our future.
Solidarity,
Dave Bleakney
2nd National Vice-President