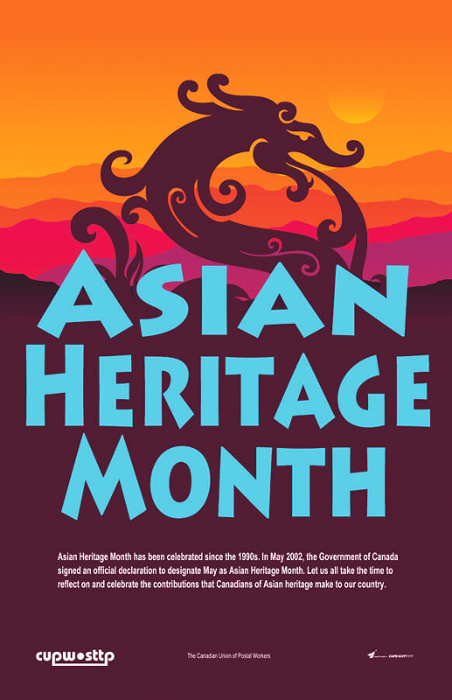 Thursday April 19 2018
May is a time to recognize the many contributions that people of Asian heritage make to the betterment of society.
Asian Heritage Month has been celebrated since the 1990s, but the Canadian government officially recognized May as Asian Heritage Month in 2002.
The Canadian government's official declaration acknowledges the presence in Canada for two centuries of people from East Asia, South Asia, West Asia and Southeast Asia who immigrated here, bringing their rich cultural heritage of various ethnicities, languages and religious traditions.
People from this diverse, vibrant and growing community have contributed to every aspect of Canadian life, including the arts, science, sports, business and government.
In 2001, May was also declared South Asian Heritage Month in Ontario, further evidence that Asia is a huge and diverse continent.
South Asian immigrants began arriving in Ontario at the start of the 19th century. Working primarily in the sawmill industry, South Asian immigrants settled in various parts of the province. For South Asians, the month of May has been a time of celebration and commemoration of their arrival from the Indian subcontinent to the Americas beginning on May 5, 1838.
Let us celebrate Asian Heritage Month in all our communities.
In Solidarity,
Jan Simpson
1st National Vice-President