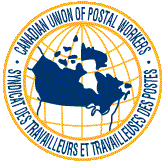 Friday September 7 2018
This afternoon, we received global offers from Canada Post for both the Urban Operations and RSMC bargaining units. Canada Post was clear that these are not to be taken as final offers, but proposals to get discussions moving towards a settlement.
Details to Follow
These global offers contain a large amount of information and your negotiating committee is working diligently to analyze this information. We will be putting out a more detailed bulletin shortly.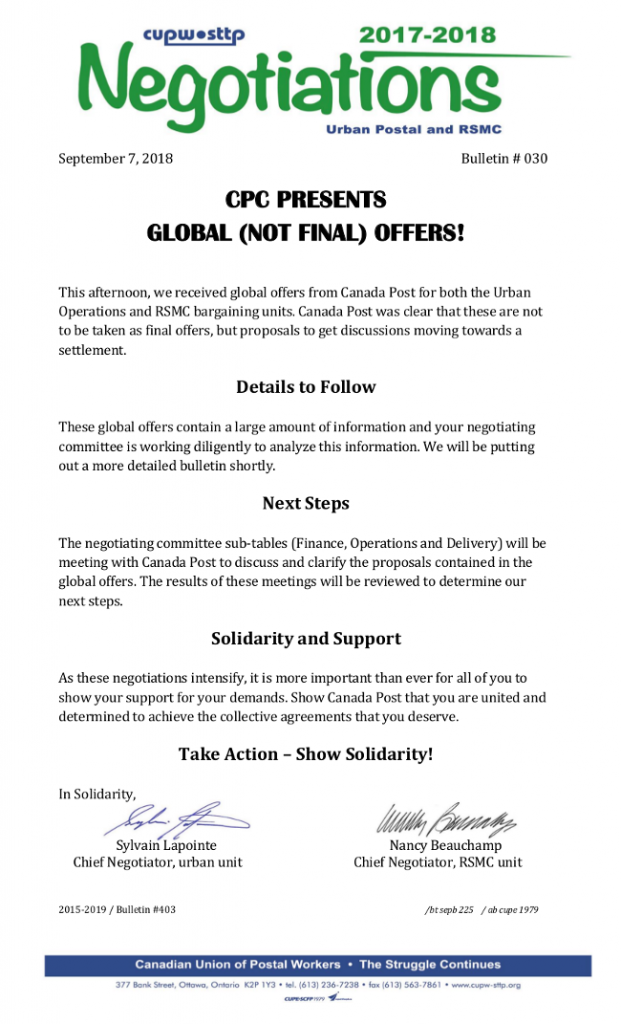 Next Steps
The negotiating committee sub-tables (Finance, Operations and Delivery) will be meeting with Canada Post to discuss and clarify the proposals contained in the global offers. The results of these meetings will be reviewed to determine our next steps.
Solidarity and Support
As these negotiations intensify, it is more important than ever for all of you to show your support for your demands. Show Canada Post that you are united and determined to achieve the collective agreements that you deserve.
Take Action – Show Solidarity!
In Solidarity,
Sylvain Lapointe
Chief Negotiator, Urban Unit
Nancy Beauchamp
Chief Negotiator, RSMC Bargaining Unit