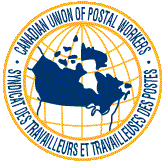 Friday August 31 2018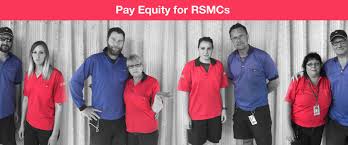 Yesterday, August 30, was the final meeting in our attempts to negotiate all the terms for implementing the pay equity settlement that were not settled in Arbitrator Flynn's May 31 decision. Today is the deadline, after which all remaining issues are to be settled by Arbitrator Flynn.
Agreements
We've certainly made progress in these ninety days, but we don't have agreement on everything. With Arbitrator / Mediator Flynn's assistance, we have reached agreement between CUPW and Canada Post Corporation on the following issues (retroactivity is from January 1, 2016):
Neighbourhood Mail, aka Admail (retroactive)
Long-Term Disability Plan coverage
Marriage, Birth and Adoption Leave, Leave for Other Reasons, Court Leave, Personnel Selection Leave, Examination Leave, and Career Development Leave
Life Insurance and Death Benefit
BC Provincial Health Care Premium
Isolated Post Allowance
Glove Allowance
Displacement Allowance
On-Call Relief Employees wages
Lock changes (going forward, RMS pensionable time)
Personal Contact Items (compensation and RMS pensionable service)
Rest Period Allowance (pensionable)
Issues Still in Dispute
These remaining issues are now in Arbitrator Flynn's hands:
Direct Wage Gap (for retroactive compensation and going forward) – the arbitrator will also determine whether the wage gap needs to be adjusted based on a relative comparison of the Letter Carrier Route Measurement System with the RSMC Route Management System.
Paid Breaks
Eligibility for Post-Retirement benefits, including Dental
Pre-Retirement Leave
Vacation Leave
Permanent Relief Employee wages
Maintaining Pay Equity
We will provide more details and updates on each of these issues in the coming weeks.
In Solidarity,
Members of the Pay Equity Committee,
Nancy Beauchamp
Pay Equity Committee Member
Barb McMillan
Pay Equity Committee Member
Cathy Kennedy
Pay Equity Committee Member