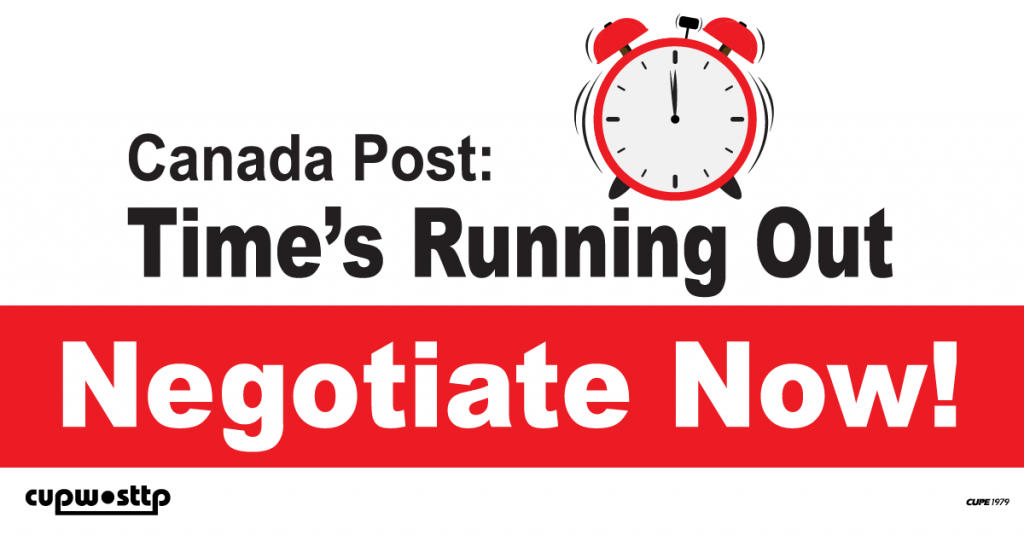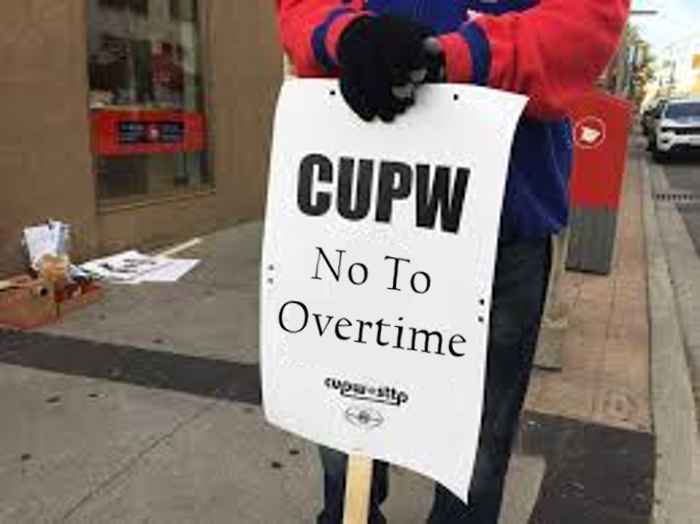 Thursday November 8 2018
Some are asking how the overtime ban applies during the upcoming long weekend.
Eight hours is eight hours
The overtime ban applies to ALL work performed at a premium rate (Remembrance Day is therefore part of the OT ban.) The overtime ban DOES NOT prevent part-time extensions and work for temporary workers up to a maximum of eight hours per day, forty hours per week.
Watch out for management's lies
Management is trying to sow confusion and division in our membership by spreading misinformation. 
They say the overtime ban doesn't apply to RSMCs; this is a lie.
They say nobody is following the overtime ban; this is a lie.
They say the union can't do anything if you don't respect the overtime ban; this is a lie.
They say you can be disciplined for refusing to work overtime; this is a lie. 
They say it is okay to work overtime on a stat-holiday; this is a lie.
The membership has been solid, but the employer will always look for cracks in our solidarity to try to fracture us and weaken our resolve. In spite of their attempts, the overtime ban is holding across the country. Members can see that it is working. Management's attempts to disrupt it and divide us just confirm that it's effective. Their tactics are a sign of weakness, not strength.
In a recent statement, management claimed members are being harassed and bullied for working overtime. They've said that our health and safety is their top priority. This statement would be laughable if it weren't so tragic. A major reason we are going to these lengths is that management refuses to address an injury crisis at Canada Post. We need solutions, not added insults.
Health and Safety Hypocrisy
Apparently, management cares about your health and safety if you are willing to go against strike actions called by the union. You know better.
Solidarity is the foundation of the labour movement, and CUPW has a fair process for dealing with violations of our national constitution by members at any level of the union.  Working against strike actions may jeopardize your membership in good standing in the union. We all have a duty to support each other.
Stay strong, stay united. Blaming other workers for our stress will not help achieve our goals. Don't take the bait. These are the same old tricks that bosses always use.
An injury to one is an injury to all!