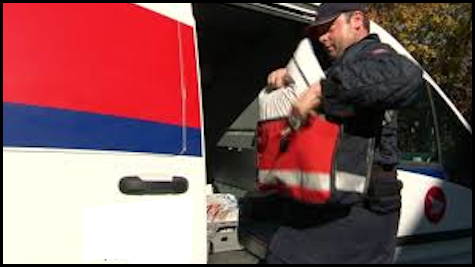 Wednesday December 4 2019
During the negotiation, currently before Arbitrator McPherson, CUPW and the employer had an agreement in principle to test flexible dynamic routing delivery models and to develop a pilot project to address the overburdening associated with the evaluation of relay boxes and "park and loop" delivery. Arbitrator McPherson will determine whether a study of the percentage of coverage should be included in the collective agreement and added to other projects under Appendix "AA".
We need union representatives on the national working groups (section 8 (b) of Appendix "AA"). The mandate of the national working groups is to carry out work related to projects approved by the Appendix "AA" National Committee (section 5 of Appendix "AA").
The ideal candidate would be:
a member in good standing of CUPW;
experienced in participating in consultations with the employer;
familiar with the LCRMS, the MSCWSS, time values, and the Corporate Manual System (CMS);
familiar with health and safety rules;
ability to work autonomously;
work well within a group;
ready to relocate to Ottawa for an undetermined period;
willing to travel across Canada, if necessary.
Application
Your application must be written as a report and include your degree of fluency in spoken and written English and French, proficiency with software such as Microsoft Word, Excel, Access, etc., and your reasons for wanting to join the working group. Please also explain an element of the work measurement system that does not reflect the actual workload and a solution to this problem.
Applications must be received no later than January 10, 2020 at 11:59 p.m., by email (lhogue@cupw-sttp.org) or by mail at the following address:
Martin Champagne
4th National Vice-President
Canadian Union of Postal Workers
377 Bank Street
Ottawa ON, K2P 1Y3
In solidarity,
Martin Champagne
4th National Vice-President