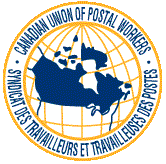 Wednesday December 13 2017
The parties recently signed two memoranda of agreements regarding amounts owed to workers who, as a result of their failure to respect deadlines imposed unilaterally by the Canada Post Corporation, had their STDP application either denied (and deemed withdrawn), or approved with the designation of "disability management (unpaid)."
Context
Under the STDP workers must provide two documents to the disability management provider, i.e. Great West/Morneau Shepell (GW/MS). These documents are the Employee Statement and the Attending Physician Statement. In 2014 CPC unilaterally changed the deadline for submitting these two documents to GW/MS. Workers who were unable to meet the deadline ended up without pay and without the ability to appeal under the STDP, for the entire duration of their absence.
CUPW filed two National grievances against the employer's decision: N00-12-00015 (urban unit) and N00-12-R0007 (RSMC unit). Arbitrator Tom Jolliffe ruled in favour of the Union in grievance N00‑12-00015, stating that CPC's decision violated the collective agreement.
Settlements
The parties recently (November 29, 2017) signed two memoranda of agreement settling both national grievances.
The terms of these agreements are as follows:
Amounts owed to employees must be paid out prior to December 30, 2017.
Interest will apply for 14 months.
All leave credits used to cover the absence will be reinstated or paid out, as per the collective agreement.
Annual leave credits used by RSMCs to cover an absence during this period will be reinstated to be used in 2018.
All CUPW members are covered by these agreements, whether or not they filed individual grievances.
If you had a STDP case as described above and do not receive a payment by the end of December 2017, please contact your Local union office for further assistance.
In solidarity,
Carl Girouard
CUPW National Union Representative – Grievances (French)