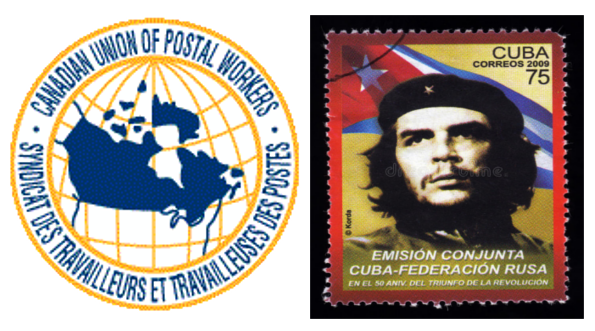 Wednesday March 7 2018
The National Executive Board has adopted the following resolution:
"BE IT RESOLVED that CUPW send a four-person delegation composed of an equal number of union leaders and rank-and-file members to take part in May Day activities in Cuba from April 28 to May 5, 2018, and that part of their stay include a visit to the Ciego de Ávila and/or Camagüey provinces."
CUPW's 2018 delegation will take part in May Day activities, meet with postal workers and visit one or both of the two Cuban regions where activities are taking place as part of the union solidarity project funded through Appendix "R" of the urban collective agreement.
YOU CAN APPLY NOW
Participants will be selected using the following criteria:
Applicants must have demonstrated commitment to the Union.
Priority will be given to applicants who have experience with the issues and activities of the delegation.
Gender balance of participants will be ensured, except in extraordinary circumstances.
Insofar as possible, delegations will contain members of equity-seeking groups.
Participants will be required to write a 300 to 500-word report on their experiences as a delegate, and the report will then be circulated among the membership.
DEADLINE: MARCH 23, 2018
The application deadline is March 23, 2018. To apply, please fill out the attached form and send it to:
Denis Lemelin
National Union Representative
377 Bank Street, Ottawa ON  K2P 1Y3