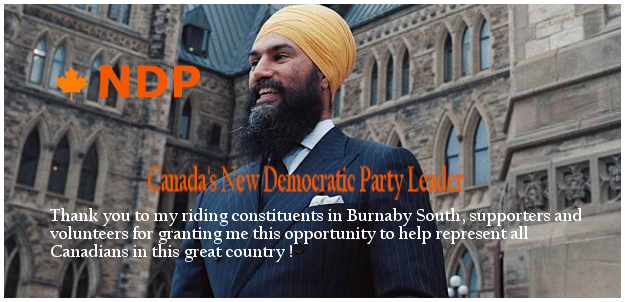 Thursday February 14, 2019
At the beginning of February 2019, CUPW Sister Ellen Bowles ( "DeliveringCommunityPower" Campaign Co-ordinator ) had been touring through our Local with a message about our how we can help expand and improve our post office services throughout Canada. She also touched on the upcoming important Federal by-election in the riding of Burnaby South and having the best political candidate's view that aligns with how we see deliver these community power objectives. This year, the by-election will be held on Monday February 25, 2019
Sister Ellen Bowles is putting out a call to our members both in Urban/RSMC's in the upcoming days for volunteering to do door to door canvassing in Burnaby on behalf of the Federal NDP.
Below is a link to a form and a list of available schedule times you can sign up for. Simply fill out and submit. We encourage our members to help out in bringing a strong voice to the House of Commons.
https://goo.gl/forms/GJIHDFpoYmUyC0jV2
Thank you for your help!
In Sol,
Ellen Bowles
Tele: 604-910-6433
Campaign Coordinator – Delivering Community Power
Responsable de la campagne « Vers des collectivités durables »