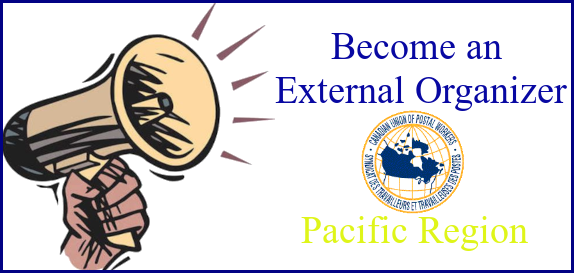 Friday September 4 2020
CUPW is currently accepting applications for the position of External Organizer for the Pacific and Toronto regions. We will be hiring organizers across the country to help bring more workers into our union and to share in the benefits that unionized workers enjoy.
The industries that postal workers inhabit are constantly changing, and as more couriers, warehouse workers, cleaners, and others sign union cards, CUPW changes too. We understand that to meet the challenges we face as a union, it's critical that we improve the rights and working conditions of every worker in our sector.
As a CUPW External Organizer you would work with the CUPW organizing department and be responsible for all phases of external organizing drives, as required. This is not a full-time position within the union. You would be booked off for periods of time to work on particular campaigns.
Read More